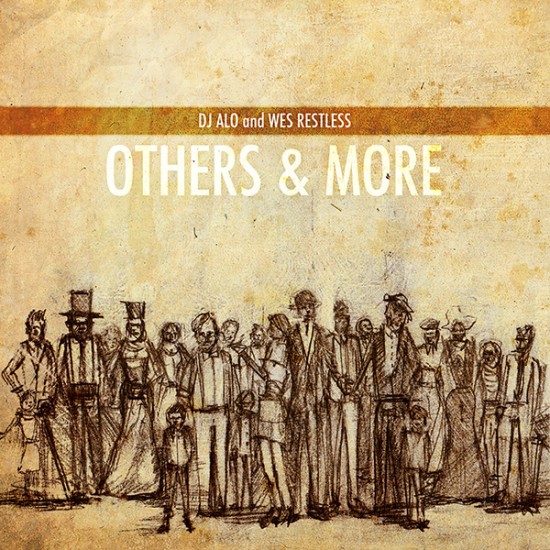 You know when albums come out, or blog posts get blogged and it runs through the list of features and contributors? Typically the most famous and popular of those artists are mentioned in the write up, while the lesser known acts are stuck in the dreaded "and others" category. I'm sure that's hella frustrating, and some artists spend their entire careers trying to claw their way out of those standings.
Well, the duo of Wes Restless and DJ ALO have taken this labeling and flipped it on its ass with the clever new collabo project, Others & More. With ALO on the beats, and Wes on the vocals, these two have knocked out seven new tracks for your listening pleasure. The album drops tomorrow on iTunes, but today they've offered up a freebie leak — the knocking "Let Me Go." It's below.
Also, check out their short film/commercial introducing the project also below.
Longtime mainstays in the Chicago Hip-Hop music scene, DJ ALO (a go-to-guy for booming beats,  expertly crafted scratch phrases, and polished production techniques) and Wes Restless (known for soulful, harmony-filled vocals and a keen sense of songwriting) combined efforts to create, Others & More.  A seven track collection of beat driven, mood heavy tracks with sparse, airy vocals and dense instrumentation.  As friends and frequent musical collaborators, ALO & Wes used this project as an opportunity to expand their musical vocabularies and tap into a sound that steps outside of what they are known for individually.