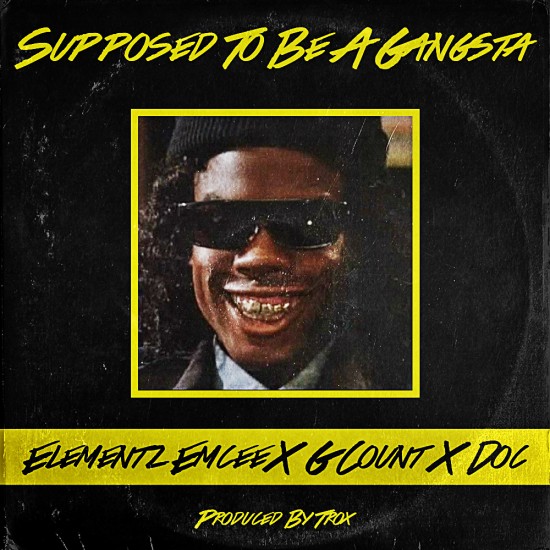 Produced by Trox
Elementz Emcee grabs the G Count and Doc for "Suppose To Be A Gangsta" which features a very nice, bouncy, West Coast vibe. All three emcees do their thing here, and pop stray shots at studio gangsters form coast to coast. Stop pumpfakin', people. That's the moral of the story here.
Keep an open eye for Elementz's new album, Open Bar, which is due out on October 28th, featuring Dawreck, J. Hollins, G-Count, Scheme Navarro and others; as well as production from Nascent & QB, Trox and Wes P.
Check out the first shot below. See you at the Bar on the 28th.