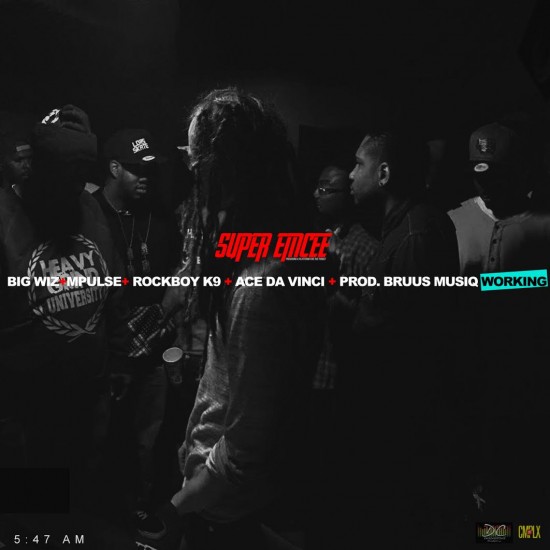 Produced by Bruus Musiq
May I present to you the "Super Emcee." A coalition of likeminded emcees who took over Complex 2010 recently for an overnight session that produced the lyrical olympics you can now enjoy below. I'll let Merk explain further. Solid ideas all around:
On September 25th 2014, DC [Mixed By Dc] and I decided to lock 30 or so producers & emcees in Complex 2010 studios over night as part of a project entitled the Padded Booth Experiment(c).. "Working" is one of the tracks the derived from this epic session at about 6 am.. there more theres much more to come.