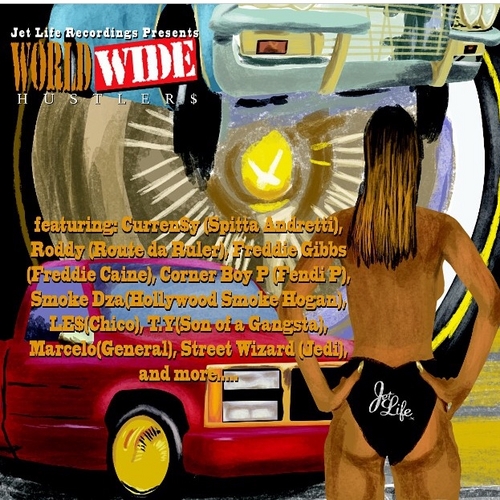 Produced by Bizness Boi and Derelle Rideout.
First thing's first: props to Curren$y for flipping that Down South Hustlers cover. If you're not up on the Down South Hustlers double disc, I suggest you take it back to 1995 and check it out when you have a chance.
That being said, on this dope Jet Life compilation that dropped just moments ago, there's an amazing Gibbs record featuring his ESGN family. This is some super smooth rider music. Fresh melodies and Big Lurch samples. Two thumbs up on this one. Grab "Dollaz" below and the full Jet Life tape right here.