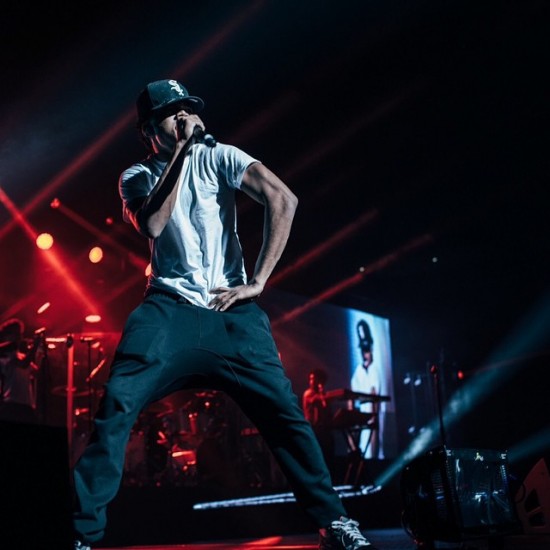 Chance The Actor.
Chance returns to the small screen tomorrow night for what's sure to be a hilarious appearance on Adult Swim's Black Dynamite.  Chance will be providing the voice for Bob Marley in "How Honeybee Got Her Groove Back" (a.k.a. "Sexodus" or "Night of the Living Dickheads"), which is the fourth episode in Black Dynamite's new second season.
Chance spoke on what it was like to provide a voiceover for the show in his interview with Rolling Stone late last year. Check out what he had to say below.
I did a voice-over for [the Adult Swim animated series] Black Dynamite. I played Bob Marley in an episode. I had to go in the studio yesterday at Soundscape and record from the script and do the reading. I had to play Bob Marley and I planned on doing this research, and I did not. I came unprepared. It's going to be funny watching this episode because I'm going to be able to remember every line I did, each take, and I'm gonna just laugh at each one they pick. [Sings] "'Cause every little thing . . . gonna be all right." I can't wait until the voiceover people that are professionals hear this and laugh at me, like, "Oh, this guy's such an amateur!"
Erykah Badu will also joining Chance as a guest on tomorrow's night episode, so it's definitely not something you want to miss. Black Dynamite airs on Adult Swim at 9:30 PM CST/10:30 PM EST tomorrow (11/8).