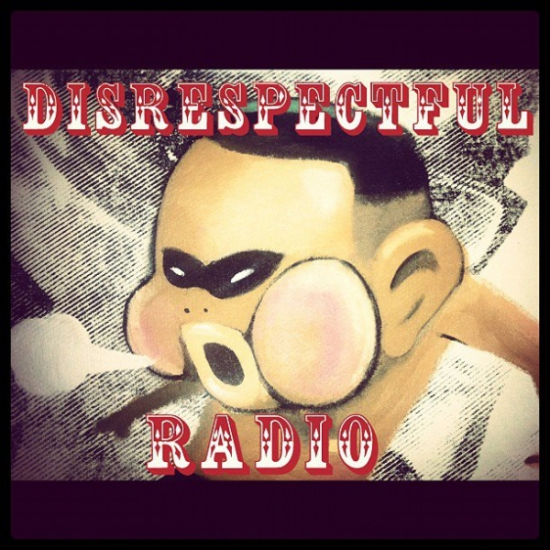 It's been a long time, we shouldn't have left you…You know the rest. The truth is, however, it has been a long time since you last heard from us. Exactly two years and one month to be exact. That's the last time fans of our podcast heard us on the Fearless Radio airwaves.
If you can remember that far back, myself (Andrew Barber), Ernest Wilkins (of the Red Eye), and freelance journalist David Drake had an engaging podcast called Disrespectful Radio, that ran in the winter, spring and summer of 2012. We had to stop recording the show when one-third of the posse (David Drake) packed up his goods and split town for NYC.
But good things come to those who wait, and while Drake was back in town this week, we reassembled the cast and got together for a very rare reunion show. Yes, all three dudes in the same studio at the same damn time.
We talk about what happened since we last graced the airwaves (September 2012), the current climate of the Chicago rap scene (very different than our last episode), what we've been listening to and so much more. It's a nice two hour episode, so if you have some time to burn today I highly suggest you check it out. Thanks to Fearless for letting us back in. Ha!
[LISTEN]