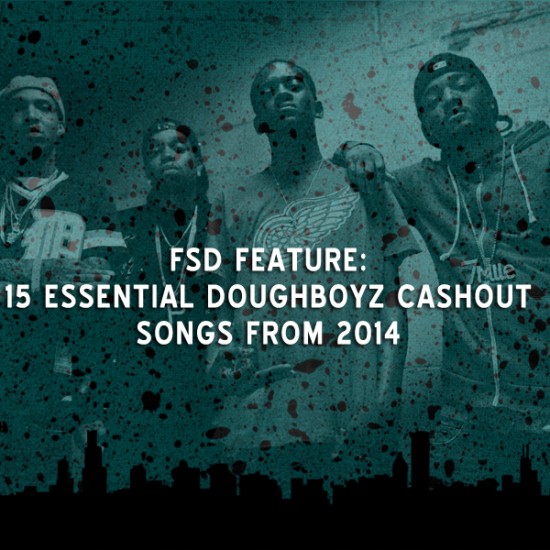 Words by Taylor Made (@taylormade_hbm)
Quiet as kept, Detroit's Doughboyz Cashout faction had an incredible 2014. Simply put: these guys were (and still are) WORKING. At the top of the year they dropped one of the most slept on projects of '14, We Run The City Vol. 4, which was chock full of quality Detroit street music.
On top of the group outing, every member dropped a solo project (with the exception of Doughboy Dre) and each project had its shining moments. From Big Quis' My Turn, to Kiddo's Breaking All The Rules Vol. 1, to Payroll's Get Money Stay Humble, to Doughboy Roc's Beast Mode — these Motor City madmen kept us in great music.
So where do you start if you spent the year snoozing on DBC? Well, that's where FSD comes in, as today we bring you the 15 Essential Doughboyz Cashout Songs From 2014 list. This is a good start, but we highly recommend you go and check out all the albums mentioned here. You will thank us later.
[Click Below For Next Page]