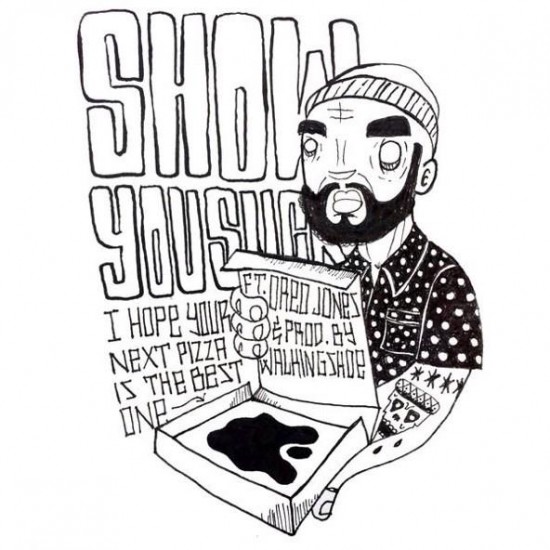 Produced by WalkingShoe.
ShowYouSuck and Indiana emcee Oreo Jones drop off some new music in the form of "I Hope Your Next Pizza Is The Best One," which may be the best song title I've seen in a while. The song's equally good, too.
If you're really about that pizza party life, be sure to join Show at Sub-T for his Pizza Party Homecoming show this Saturday (12/13). The show's free (pizza too) and all you have do to is RSVP. Doesn't get much better than that. Listen to Show's new joint and get more details on the Pizza Party Homecoming below.