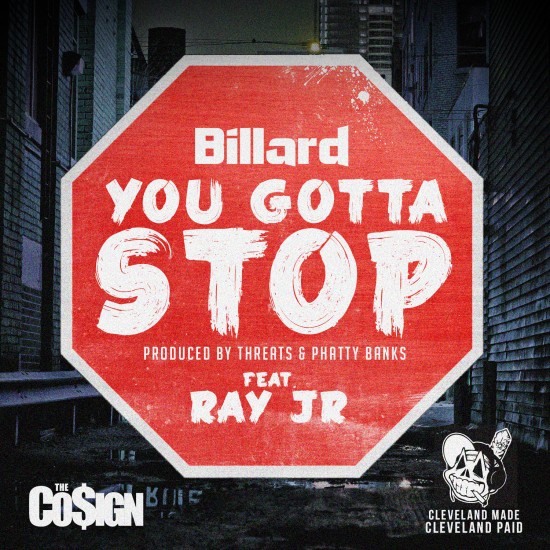 Two of Cleveland's finest come together for "You Gotta Stop," the first CMCP and The Co$ign's 30 day Cleveland Made, Cleveland Paid Kickstarter campaign.
What's the campaign about, you ask? Well, CMCP is aiming to help raise some funds for the release of the double-disc Cleveland Made, Cleveland Paid compilation due out next month — February 16th to be exact.
In the meantime, some of the 216's best and brightest will be dropping off new records just like the one we have here from Billard and Ray Jr.
Billard and Ray snapped with this joint. Hit the jump and listen for yourself. Threats and Phatty Banks on the beat.