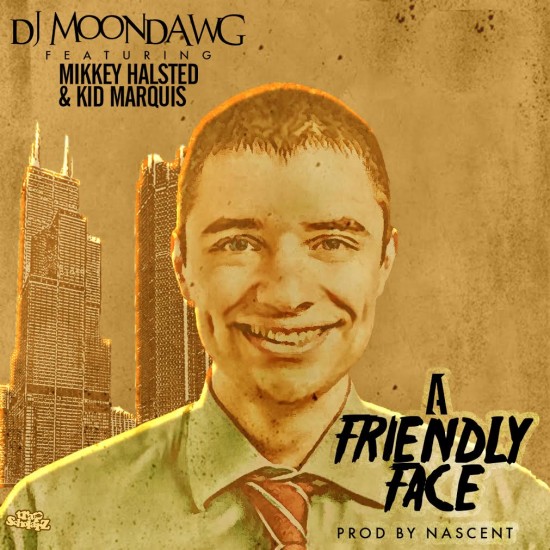 Produced by Nascent
MoonDawg cracks open his vaults today to bring us a joint that's about a year and a half old. It was recorded for a MoonDawg project that never materialized, and it has been sitting away quietly locked in MD's vault somewhere.
The beat was eventually sold to 50 Cent for his Animal Ambition project, on the track "Flip On You," which featured ScHoolboy Q. Today MoonDawg has unleashed this Chicago version featuring Halsted and Kid Marquis. Call that friendly fire.
Familiarize yourself with "A Friendly Face" below. And also be sure to check out Moon's Midwest Kush Episode 2 under the cut as well.