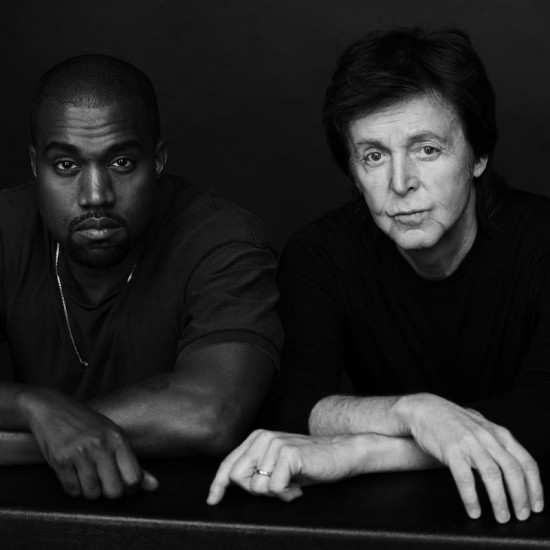 Yeah, you might have A-list such and such producer handling the sound of your new album, but chances are slimmer than Ronald Williams that it's a former Beatle. But leave it up to Yeezus himself to land Paul McCartney as the co-producer of his as-yet-to-be-titled new album due out in 2015.
Last night the tandem dropped another song, this one featuring Rihanna. Per Ibn Jasper, this track is to appear on both Ri Ri and Kanye's album, and he also divulged that Paul would be co-producing Kanye's new album. V big moment right here.

Update: According to Rolling Stone, Paul McCartney will not co-produce the entirety of Kanye's new album:
UPDATE: Contrary to reports, Paul McCartney did not co-produce all of Kanye West's new album, reps for McCartney and West tell Rolling Stone.