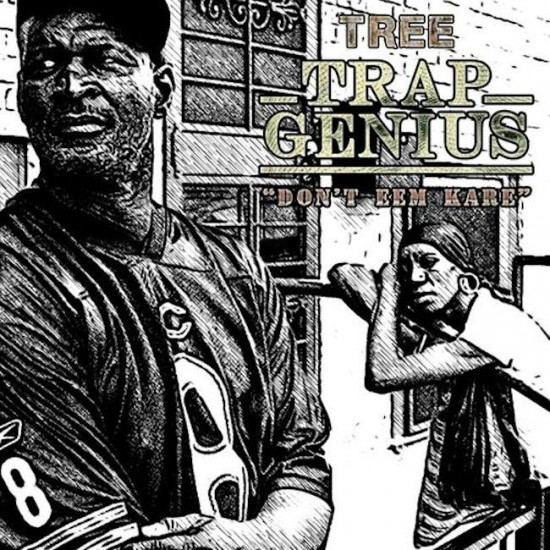 Fun fact: I was at a Lollapalooza party thrown by Revolt this past summer, when the DJ put on this record. I can't remember who the DJ was exactly, but the sound of the song stopped me in my tracks. I knew it was Tree, but I didn't know what song it was. Was it something that'd been out that I'd missed? I knew it wasn't. So I went around the event, on a mission, to find out what was happening with this slapping new Tree pumping out of the speakers.
Well, I was told it was from Tree's new album, and it was produced by Xcel. An unlikely pairing, that produced a very solid outing. I secured myself a copy of the Mp3 (hey I have my connections), and have enjoyed it privately ever since. Perks!
Today the world gets it, however. So hopefully you're as excited about it as we were. Tree has been performing this for months now and it has been a fan favorite, so see what all the fuss is about below.
TrapGenius, Tree's new album, is due out soon.