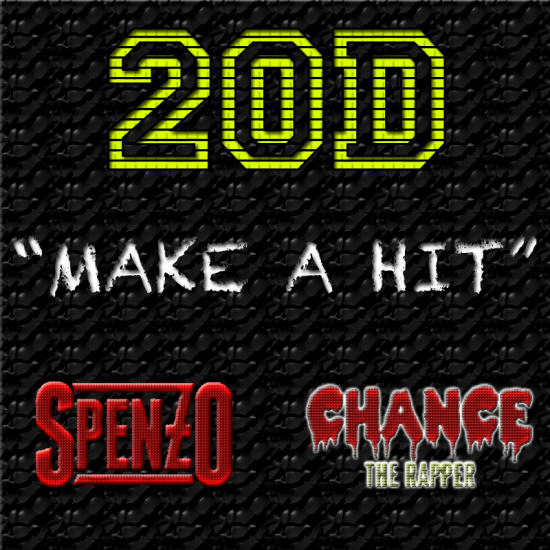 Footage of Chance The Rapper and Spenzo in the studio together surfaced in 2012, but the track the two spitters worked on never hit the e-streets. Fast forward to today and the record, "Make A Hit," is finally here.
The record actually belonged to Windy duo 2 Of Diamonds and was produced by King Kito of TrakkAddicts, who decided to liberate the official version in light of an edited/unofficial version of the song recently hitting the faucet. Says Kito:
This morning I received word that someone stole and posted a track I produced for 2OD (The 2 of Diamonds) featuring Chance The Rapper & Spenzo. The fans were introduced to this song through a behind the scenes video of one my sessions shot by DGAINZ in 2012. For years they have clamored for this song to be released, so when I realized that a stolen, edited version was taken from an engineer we've worked with in the past, I felt that its only right that the real version be shared with the masses.
Got it? Good. Give "Make A Hit" a listen below.