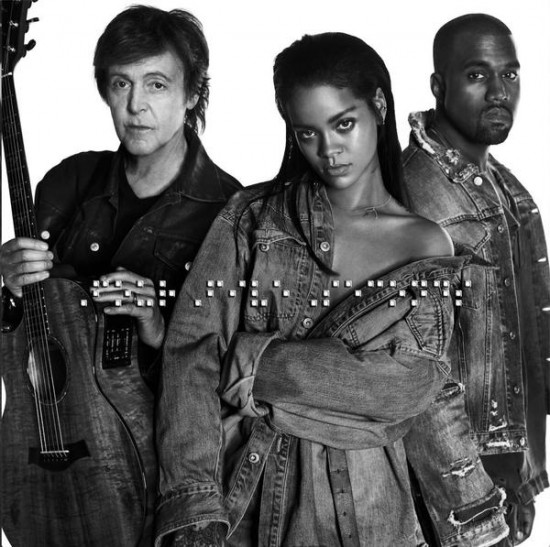 2/3 Update: now CONFIRMED via the Grammys. Kanye will be performing with Rihanna and Paul McCartney.
Well, we know it's Yeezy Season. And today we've found out that it's Rihanna Season as well. A source told the Sun that Rihanna is planning her big comeback (did she ever go anywhere?) for the 57th Grammys on February 8th, with a live performance of "FourFiveSeconds" alongside Paul McCartney and Kanye West.
"Rihanna's seriously pleased to have bagged a big slot at The Grammys and two huge names to kick off her comeback."
So yeah, it looks as if its Yeezy, Ri Ri and Paul season. Hopefully this isn't just a rumor, but I foresee it happening. This record has Grammy written all over it and I'm sure we won't be able to escape it a few moths from now.