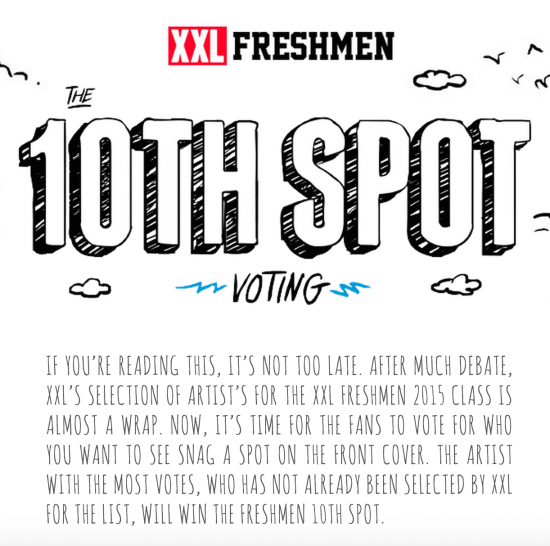 It's that time of the year again. Yes, XXL Freshmen 10 cover season is upon us, and Chicago has a strong showing yet again. As you'll recall, the Chi had four artists land on last year's coveted cover, and this year we have another chance to do it again.
As XXL has done in years past, they offer up fans to vote for the 10th spot on the cover. Meaning, the mag will select the other nine, while the 10th slot is left up to the fans. That being said, Chicago has a strong opportunity to land a few people on the cover in 2015. Today, XXL posted their list of artists you can vote for, and the Chi has an astounding seven picks to choose from. Here is who made the cut:
Alex Wiley
Dreezy
Johnny May Cash
Lil Herb
Mick Jenkins
Spenzo
Tink
Voting is now live on the official Freshmen page and will end this Sunday, March 22nd. So get to it, vote early and vote often.