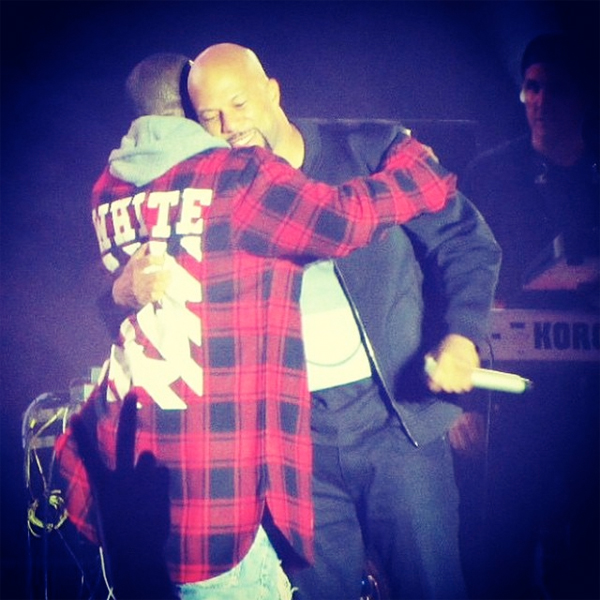 For those of you who attended last year's AAHH Fest at Union Park, sponsored by Common, then you know just how great of a festival it was. Com was able to bring out the heavy hitters, for an action-packed fun-filled day that was attended by some of Chicago's best and brightest. It really was one of the highlights of festival season last year. Well, thankfully, it appears the AAHH Fest is coming back for year two — hopefully in late summer. The only question is, how will Common top last year's lineup which included Dave Chappelle, Kanye West, Twista and Lupe Fiasco?
In an interview with Chicago Mag, Common revealed his plans for another AAHH Fest and confirmed it will be happening. No word on lineup, however.
You spent a lot of time involved with Chicago in 2014, with your last album and AAHH! Fest, whereas the first part of 2015 has been more Hollywood. What's next?

I've been doing a lot of speaking engagements. We recently had the Common Ground Foundation Gala, where we raised money for my foundation, which is Chicago-based, for the youth. I've got some films that I'm gonna do, I have some music that I'm creating. And we are going to have an AAHH! Fest this year too.

Are you going to do anything differently this year?

Well, we're hoping to grow, but if we can capture the spirit of last year and allow it to grow then that would be incredible. 'Cause that was like—that was one of the best events I've been to in Chicago. I loved it, we loved it, even the performers loved it.