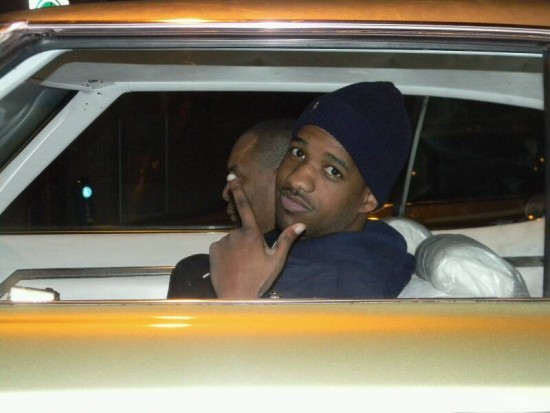 Happy Birthday to Lungz!
St. Patrick? Nah homie, it's St. Lungz, as today doubles as the drunk Irish holiday, as well as the drunk Lungz holiday. Ha! I kid. But seriously, today is Lungz's b-day, so if you see him in the streets today wish him well.
In honor of his born day, he's decided to cut loose a record from his *shhhh* currently unannounced collabo project with producer Thelonious Martin, which we'll see at some point later this year. Yes, you read that correctly: Lungz and Thelo have an album coming out.
So today catch a preview of what you can expect with the pimptastic "Memories [Pt. 2]" which features some audio clips from the likes of Charm, Gorgeous Dre and Kenny Red. Those that know, know.