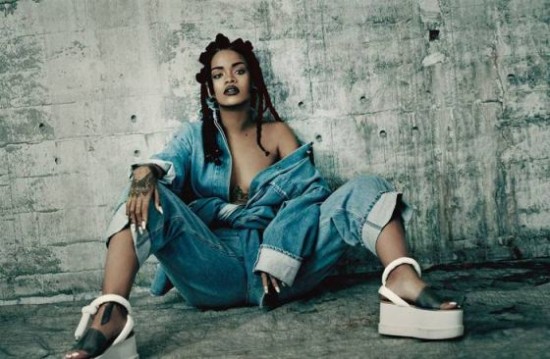 Earlier today, Rihanna took to Instagram to preview a brand new joint from her forthcoming album, and of course the internets went into a frenzy. The track features RiRi wailing over some luscious strings, that oozes of soul and a bygone era.
The track in question is titled "Higher," and while she mentioned her longtime songwriting collaborators in the post, Kuk Harrell and Marcos Tovar, she omitted that it was produced by the hometown hero, No I.D. These two have collaborated numerous times in the past, and it appears they've made magic happen yet again — as "Higher" sounds like a massive hit.
Check out the preview below.