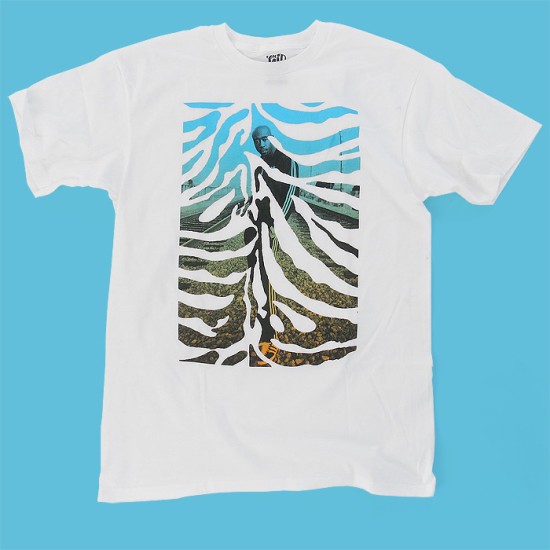 So what that Pinata is now over a year old? It's still in rotation and still bangs, and it still has fans praying for a second installment. Will we ever get that? We can't call it, but we do know the first edition was years and years in the making, so we guess it won't be anytime soon.
But in in the meantime, in between time, you can cop an official Pinata shirt, featuring the classic Gibbs photo by Peter Beste, and a dope design by Jeff Jank. They come in black and white and are available for purchase now.
Hit the jump for another picture, and be sure to order yours now.