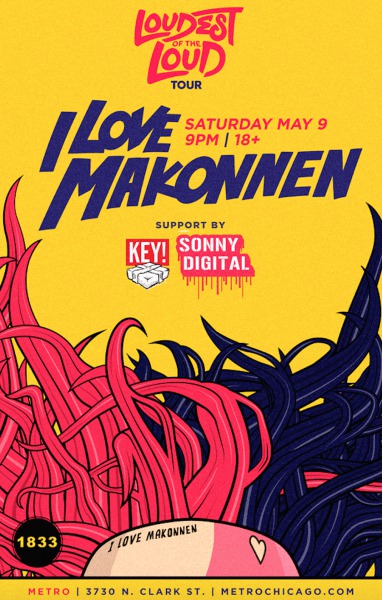 Makonnen will have Chicago going up on a Saturday. Saturday, May 9th to be exact. Sorry, I just had to. Temptation got the best of me. Anyhoo, Makonnen's Loudest of the Loud tour blows through Chicago on May 9th at the Metro, with KEY! and Sonny Digital in tow. It's going to a crazy night. 9pm. 18+.
Tickets are still available right here. But today, we have TWO pairs of tickets to giveaway to two lucky FSD Readers. Wanna find out how to win? Hit the jump to figure out how.
To win, you must have the best answer to the trivia question below, and Tweet me (you must follow me so I can DM the winner) with the hashtag #FSDGiveaway  @fakeshoredrive must be included in your tweet to win.
Tell us why YOU deserve FREE tickets to this show