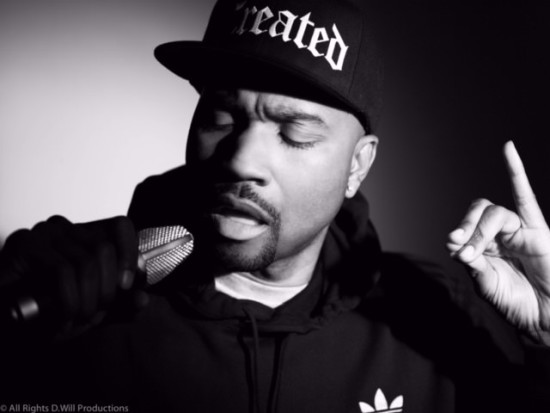 It looks like Dame Dash and Kanye West's rekindled relationship will expand beyond their rumored purchase of Karmaloop and one-off movie projects. It appears the former Roc Boys will also be diving back into music, as GLC announced the pair will be executive producing his new album, The Book Of Ism.
Wow, now that's been a long time coming. I'd always heard that Dame wanted to sign and personally release a GLC project way back in the Roc-A-Fella days, and Kanye and Gangsta L have been buddies seemingly forever — so it's nice to see these three back together again. There's no word on an official release date, but keep your eyes peeled for more info in the immediate future.
Says Fader:
Chicago staple and G.O.O.D Music vet GLC has announced that his upcoming album, The Book of St. Ism, will be co-executive produced by Dame Dash and Kanye West. After reports that the duo have been plotting on a stake in Karmaloop, it appears they'll be teaming up on music as well. "GLC is the best at what he does," Dash said via press release. "When he played me his music, I knew I wanted to put this album together and I gave Kanye a call and brought him in." From his formative verses on The College Dropout's "Spaceships" and Late Registration's "Drive Slow," to his hook and spoken-word bridge on Kendrick Lamar's "Poe Man's Dreams," GLC's been pushing an "Ism" ideology that he plans to document in full on his new record. "The ism teaches kids and adults to apply themselves and to supply their wealth," he states, "all while understanding that the only limitations you'll ever have are those that you place on yourself." Here's to a million more Yeezy and Dame passion projects in 2015.