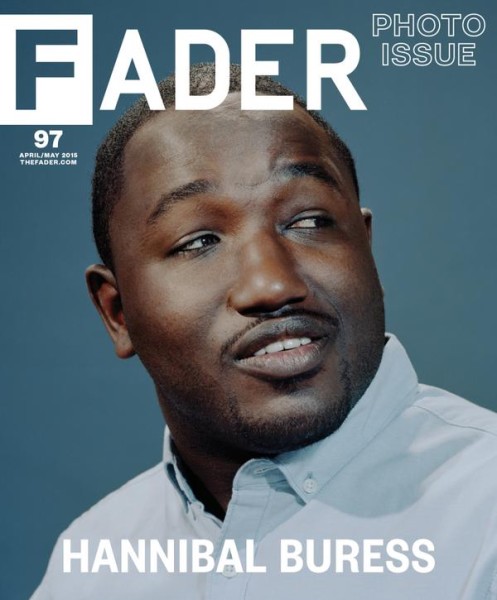 Hometown hero and red-hot comedian Hannibal Buress covers this month's edition of The Fader. So if you're keeping score at home, Chance The Rapper, Tink and Hannibal have all graced the cover of The Fader so far in 2015, and it's only April. Impressive stuff. Chicago is winning from all angles right now.
This sudden exit wasn't part of Hannibal's routine when I last saw him, a few weeks earlier, performing a sold-out show in the Brooklyn Academy of Music's regal opera house. There was a triumphant swagger to Hannibal's every move that night, as longtime fans from his adopted borough marveled and delighted at how the comedian's droll, deadpan style had brought him here. He's been an underground favorite for years, the type of guy you would see around town at bars or concerts or hosting his D.I.Y. comedy showcase a few miles away at the Knitting Factory. Now, legends like Chris Rock and Louis C.K. tip him as the future of comedy. As Hannibal strolled across that vast, fabled stage in Brooklyn, it felt like an intermediary moment before the next level of fame, when he's starring in his own movies and playing arenas.
He's on fire. Check out his full cover story piece right here.