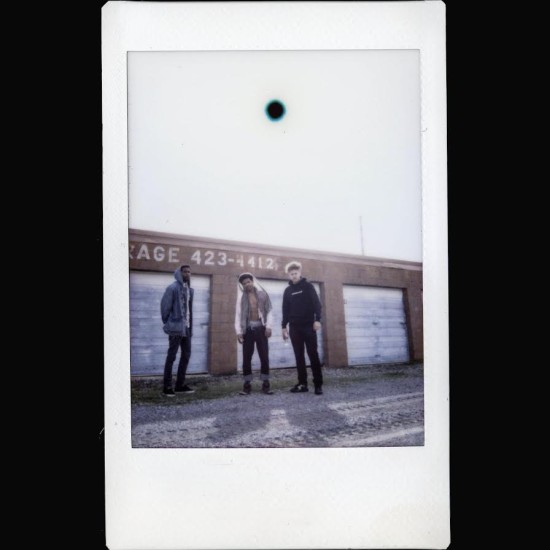 Supa Bwe, Carl and Mulatto Beats are back. Not like they went anywhere, as their output over the past 12 months has been relatively astonishing. We get new music from this power trio on almost a weekly basis (in some variation), and tonight they bless FSD with the world premiere of their new EP, I Know Where The Light Goes.
The project is six songs deep, and features work with Green Sllime, Mulatto Beats (duh), Chi-VII, Noah Sims and Zen Zan. It's that Hurt Everybody sound that you've come to know and love, that just fell out of the sky onto your electronic device. You gotta thank them for that.
Their full length release, 2K47 is still due out this summer, but tonight they're giving their fans exactly what they want — and that's 18 minutes of new and exciting tunes. Fans of the trio can see them live on 4/25 at the Portage Theater alongside Leather Corduroys, Post Malone, Logan and others. Grab tix for that here.
For now, however, get into the world premiere of the project which you can find below. There's also an exquisitely written release to accompany it. View both under the cut. We'll keep the light on for ya.
1. Chloroplast (Intro)
2. Snake Charmer [prod Noah Sims]
3. Little Black Dragon (Season 5) [prod Green Sllime]
4. Mobile Home Freestyle [prod Zen Zan]
5. I Know Where The Light Goes [prod CHI-VII]
6. Moshi (Who The Fuck Killed Kobe) [prod Mulatto]
Hurt Everybody is many things: the most relentlessly productive group in independent music; Chicago's most viral avant garde act; wand-wielding, judo-kicking time travelers. But they're not chlorophyll, something Supa Bwe robotically wails to jump start a new EP titled I Know Where The Light Goes. Welcome to the strangest and most hypnotizing project of 2015.

A day without a new Hurt Everybody song is rare at best, but the trio of Supa, Carl and Mulatto Beats still somehow drops more music this week. With a motif of light powering each song, I Know Where The Light Goes is frenetic, hypnotic and ambitious. The entire EP was finished in four days, and despite the rapid recording process, features the group taking another huge leap forward in style. Supa's mythos spills into Westeros, while Carl's dense double times will require rewinds for the rest of the foreseeable future. I Know Where The Light Goes features production from both Mulatto and a team of other eclectic beatmakers, and clocks in at a dizzying 18 minutes.

Perhaps the most memorable cut is "Mobile Home," a true freestyle that comes at the listener both with chest out bravado and over-shoulder paranoia. But each track stands alone with its own unique polaroid. I Know Where The Light Goes holds over Hurt Everybody's fierce fan base until the debut full-length 2K47 drops this summer.