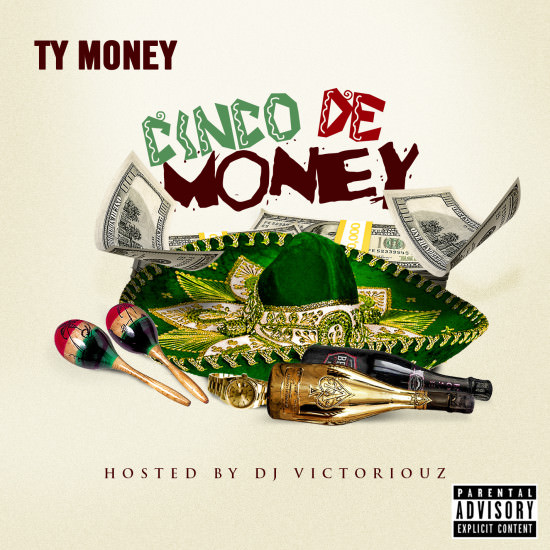 While everyone's celebrating Cinco De Mayo today, Ty Money's celebrating Cinco De Money with a brand new mixtape with DJ Victoriouz at the helm. Ty drops off twelve new tracks, which feature guest contributions from Twista, Will-A-Fool, Novacane and more.
Celebrate Cinco De Money with Ty Money below.
Sidenote: Correct me if I'm mistaken, but I don't recall any other Chicago artist releasing a Cinco De Mayo-themed mixtape. Nice one, Ty. Ha!