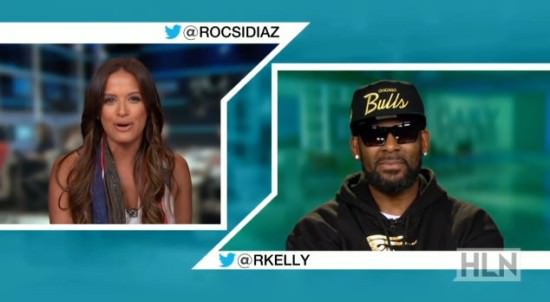 No, not "Buffett" like Warren Buffett or Jimmy Buffett. But "Buffet" like Ponderosa Steakhouse, or a place with all you can eat crab legs and shit like that. That kind of buffet. Of course, R. Kelly is titling his new album Buffet, because R. Kelly.
But if you were R. Kelly, why WOULDN'T you call your album Buffet? Why not? He keeps it "In The Kitchen" after all. But he's not calling it Buffet for the reason you think. Not publicly, at least:
"It's all you can hear. I'm 27 years deep in the business, I've been blessed to do this music for so long and I've got a lot of great songs under my belt, and fans love it. But, I've got all different kinds of generations of fans now, and I have to feed everybody. You've got Hip-Hop, you've got old school music with the Step In The Name of Love type, then you've got traditional R. Kelly, sensuous sexual kind of music. It's just a variety of things, so I call it the Buffet."
Oh!
Check out the video below of Kells explaining Buffet below.