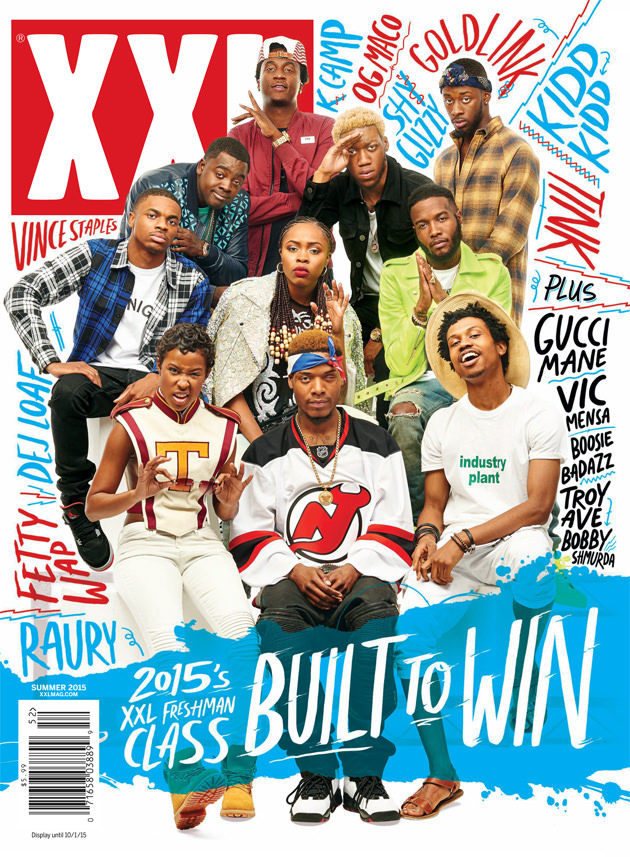 Words by Mosh (@CMosh2)
Last Wednesday, XXL dropped their highly anticipated 2015 Freshman cover, and we were all hoping for another class similar to 2014, but instead, got possibly the most disappointing class yet. Tink became the seventh Chicago artist to make this highly touted list, joining Lupe Fiasco, Lil Bibby, Lil Durk, Chief Keef, Vic Mensa and Chance the Rapper. Making the cover was great timing for Tink, as her highly-publicized and anticipated debut album, helmed by Timbaland, Think Tink, is due out later this year.
This is a well-deserved accolade for Tink from the team over at XXL, however they missed the mark on a few other up and coming artists who could've benefited from such exposure, most notably Mick Jenkins. After the success of The Water[s], it seemed like Mick was a lock for the cover, but apparently XXL thought otherwise. The Water[s] was received incredibly well by fans and critics alike, and was an excellent follow up to 2013's Trees and Truths project. Shortly after the list dropped, Mick tweeted how "It doesn't change the fact that ima keep comin wit it" and we don't doubt it after his most recent single "P's and Q's."
Alex Wiley's Village Party is another project that seemed strong enough to carry him to the cover, with a great selection of beats and Wiley's very unique flow. However, like Mick, Wiley fell short of the list and will have to wait for another shot next year.
Also missing the mark this year was Lil Herb, who after appearing on XXL's 2014 Show & Prove feature with Vince Staples and K Camp, was surprisingly omitted. After Welcome Fazoland dropped early last year, G Herbo found high praise from sources like Complex Magazine and even had Drake tweeting that rappers like he and Lil Bibby were the future.
Perhaps the most lyrical of the drill rappers, Herb has been featured on Nicki Minaj's "Chi-Raq" and had a high profile slot on the opening of Common's Nobody's Smiling album, with some hard-hitting words tackling the violence plaguing the city of Chicago. He also dropped the somewhat underrated late-2014, Pistol P Project. Which just wasn't enough to grab a cover placement.
These are just a few rappers from the large group of snubs on this year's list, but last year's biggest snub, Vince Staples, was able to find himself a spot on the cover this year thanks to the help of his Hell Can Wait EP.  Perhaps Wave[s] and Ballin' like I'm Kobe will have a similar effect for Mick Jenkins and G Herbo next year, but it seems like XXL needs to see a lot from Chicago artists to throw them on the cover.
Lupe landed on the first "Freshman" list, but only after he dropped The Cool and Food & Liquor —two classic albums by today's standards.  And despite being featured on Tha Carter III seven years ago, Kidd Kidd somehow won the fan-controlled vote this year. After Tink, Staples and Kidd Kidd; Goldlink, OG Maco, DeJ Loaf, Fetty Wapp, Raury, Shy Glizzy and K Camp rounded out the rest of this year's Freshman class.
As we prepare for XXL to start releasing the Freshman cyphers, lets hope they stop sleeping through homeroom and pick a few more deserving Freshman next year. Especially from the City of Wind.