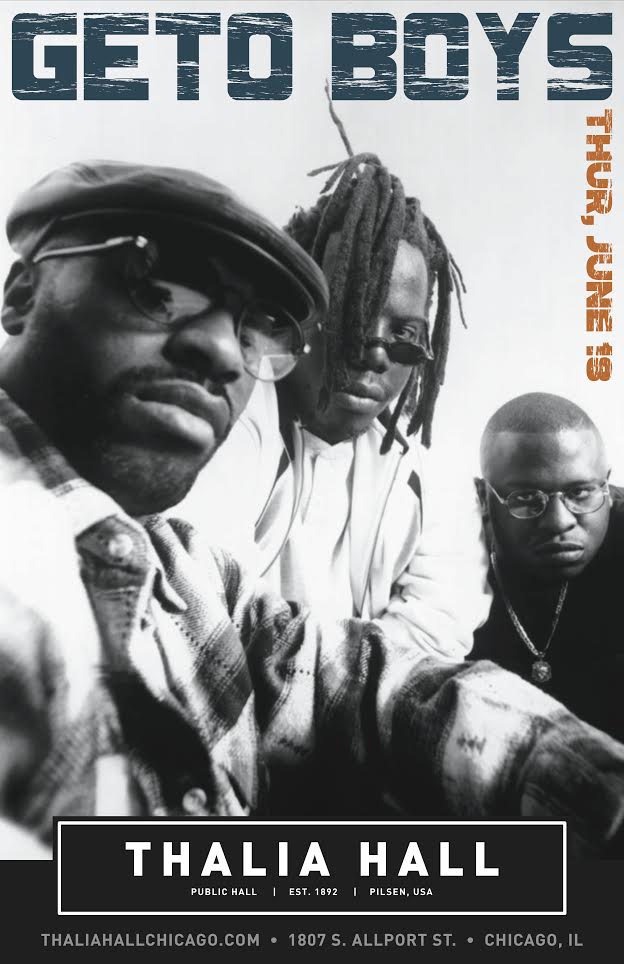 On June 18th, the legendary Geto Boys return to Chicago for a reunion show at Thalia Hall. And the gang's all here: Scarface, Bushwick Bill and Willie D. Trust that this is a very rare appearance, and quite possibly one of the last times you'll catch the Geto Boys in full ever in life.
Thalia Hall
17+
Thursday, June 18th
Tickets are still available now right here, so don't snooze on seeing one of the most legendary groups in the history of hip-hop.
That being said, we do have TWO sets of tickets to giveaway to two lucky FSD readers today.
To win, you must have the best answer to the question below, and Tweet me (you must follow me so I can DM the winner) with the hashtag #FSDGiveaway  @fakeshoredrive must be included in your tweet to win.
Tell us why YOU deserve FREE tickets to this show