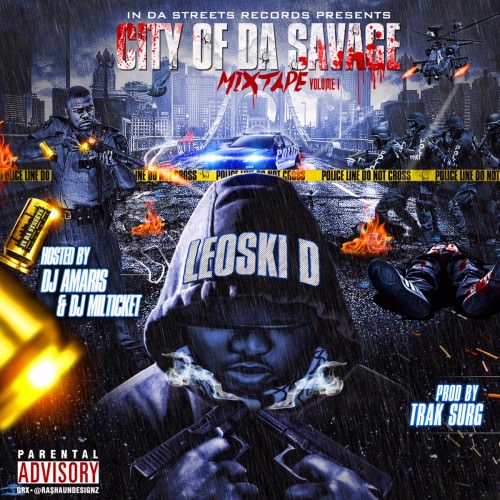 Hosted by DJ Amaris and DJ Milticket.
As promised, Leoski D drops off volume one of his City Of Da Savage mixtape. The mixtape includes nineteen new tracks from Leoski and was produced entirely by Trak Surg. The project also features guest contributions from Lil Reese, Shy Glizzy, King Louie, Bo Deal, Trae Tha Truth, Katie Got Bandz and more.
Check out City Of Da Savage below.