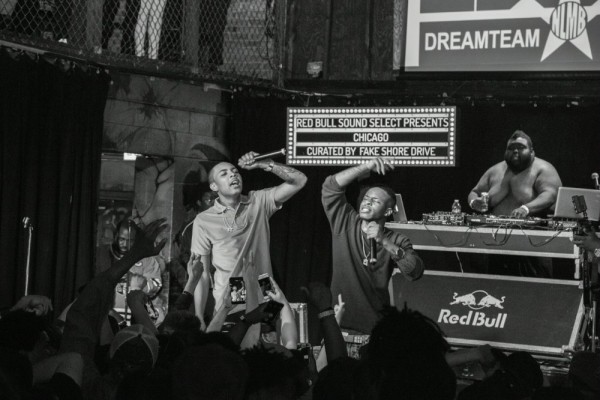 Last Thursday night, FSD alongside Red Bull, invaded Reggies yet again for another one of our Sound Select shows. A big thank you to all fans, friends and supporters who showed up, and apologies to anyone who couldn't get in. Fortunately/unfortunately, we hit capacity before the doors even opened.
Led by DJ Hoop Dreams on the 1s and 2s, the energy was crazy all night, and all artists on the bill did their respective things. Herb, Netherfriends and Hurt Everybody all lit the stage on fire, and the at-capacity crowed rocked out throughout the evening.
We'll be back with another installment in September (!!), but for now check out our official recap below with pictures from Erica Steinhouse.