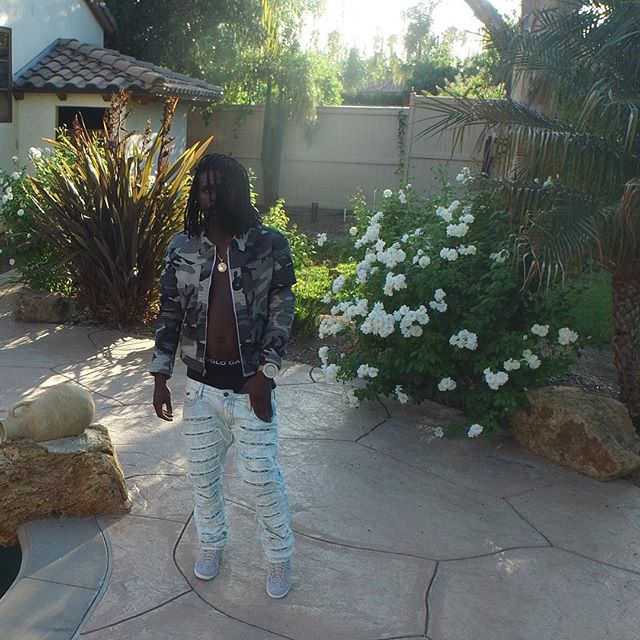 Keef and his new manager Alki David have truly figured out a way to Keef's name in the headlines almost daily: the Keef hologram. Not that Keef's career was lagging, but this hologram thing has even added to the legend, picking up right where he left off in 2012. In a statement released this morning, Keef announced that he's planning to host a benefit hologram concert simultaneously in Chicago, New York and Los Angeles sometime in September. And somehow the producer Detail is involved.
The Chicago rapper said in a statement that he has partnered with producer Detail, who has collaborated with Beyoncé and Wiz Khalifa, to recruit an "all-star hip hop lineup" to perform via hologram at Madison Square Garden Company venues, including the Chicago Theatre. Representatives for the Madison Square Garden Company did not return Tribune requests for comment.

…"The Madison Square Garden Company is a powerful partner in this event. Plus we have the time, the means and the community support to fight back if Rahm is foolish enough to try to censor us again," Hologram USA CEO Alki David said in a statement via his spokesman.
Update: It appears the Madison Square Garden Company has completely pulled out of this event and tour. Says Billboard:
"Andrew Lusgarten and his team from Madison Sq Gardens were on the phone with us earlier this week and they couldn't be more excited about getting into the Hologram USA business. I mentioned Keef to them and his controversial image but they didn't seem to mind," David says. "We had a verbal agreement to build the partnership and 'agreed to agree on the exact terms' but basically agreed to move forward with a mid September show as the first in a series Hologram USA specials.

"Apparently since doing their research The Madison Square Gardens people have bought into Rahm Emanuel's disturbing disregard for the 1st amendment rights. Personally I feel disappointed and but not surprised. Regardless the show will go on."