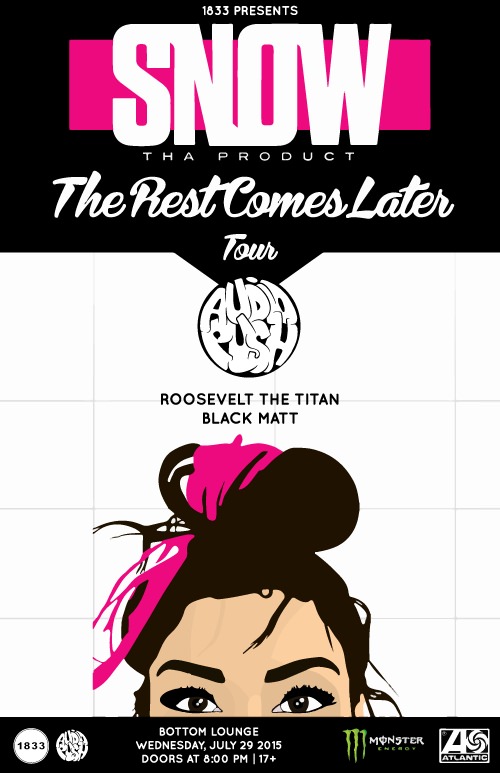 Snow Tha Product's 'The Rest Comes Later' tour with Audio Push hits Chicago tomorrow (7/29) for a big set at Bottom Lounge. Roosevelt the Titan and Black Matt join the lineup, for the 17+ affair that kicks off at 8pm.
Tix are still available RIGHT HERE.
1833 presents

SNOW THA PRODUCT
The Rest Comes Later Tour

Along with
AUDIO PUSH
ROOSEVELT THE TITAN
BLACK MATT

BOTTOM LOUNGE
WEDNESDAY, JULY 29 2015
DOORS AT 8:00 PM | 17+
Today, however, we have one pair of tix to giveaway. Find out how to win below.
To win, you must be first to answer the question below, and Tweet me (you must follow me so I can DM the winner) with the hashtag #FSDGiveaway. @fakeshoredrive must be included in your tweet to win.
Why do you deserve these tix?