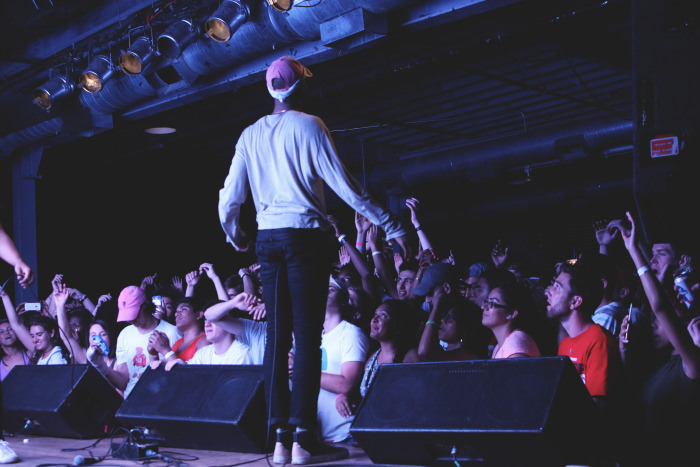 Words and photos by Adrienne Thomas (@nosferatune)
As Pitchfork wrapped on Sunday night, a chunk of Chance The Rapper's crowd walked the short trip over to Bottom Lounge to catch the official SaveMoney after party. The 'special guests' tag on the bill had everyone thinking that maybe, just maybe, Chance The Rapper or Vic Mensa would come join the crew for a song or two.
Well, that half happened and Hurt Everybody, Leather Corduroys, Brian Fresco, and Mojek killed it on stage, stretching that festival energy just a little bit longer. The great news is that Vic Mensa showed up. He scaled a speaker on stage and perched high up for his hit "U Mad".. it was both dazzling and daring. Energy hit a fever pitch when that happened.
Check our photos from the set below.