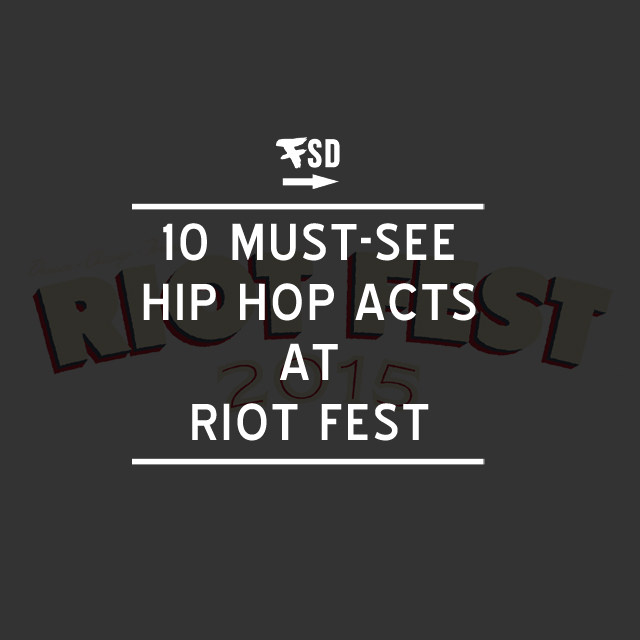 Riot Fest is a Chicago staple. An institution. Now in its 11th year, the music festival is known worldwide for bringing the best punk talent to Chicago during the second week of September each and every fall. Whether it be alternative, classic or flat out rock, the fest has boasted some of the biggest artists across all genres.
But over the past few years, Riot Fest has been quietly booking some amazing hip-hop. Some of the best of any rivaling fest, and in 2015 they've truly outdone themselves. Fresh off the #1 movie in America, Straight Outta Compton, Ice Cube will be performing the album in full — complete with surprise guests (gasp!) Snoop Dogg will also be on hand to perform his legendary debut, Doggystyle, from front to back. But that's only the tip of the iceberg.
That being said, we wanted to show our readers just how stacked the hip-hop talent is this year at Riot Fest, so we've put together a reference guide you. A cliff notes of sorts. 10 Must See Hip-Hop Acts at Riot Fest 2015. Don't say we didn't warn you.
The festival/carnival takes place on September 11 – September 13 in Douglas Park. Tickets are still available right here. Snooze and you'll lose. Check out our list below.