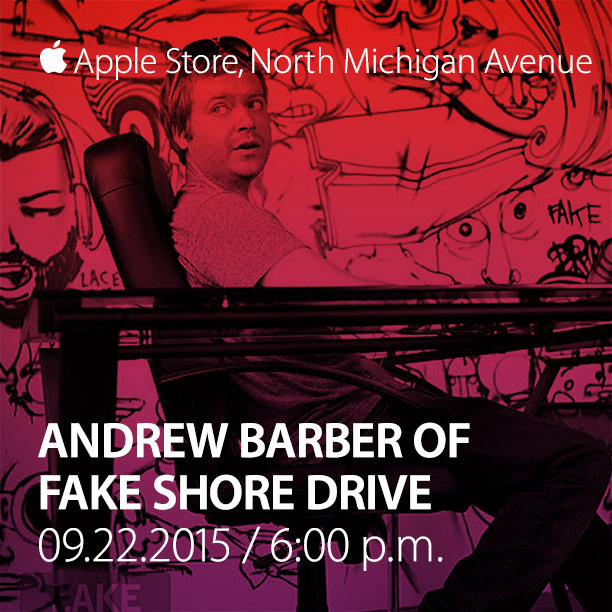 Tomorrow, September 22nd at 6pm, the Apple Store on Michigan Avenue hosts the founder of Fake Shore Drive, Andrew Barber, for a conversation about his journey in the blogging and music business. The event is free and open to the public with an RSVP on the Apple.com site. We hope to see you there tomorrow evening!
Says Apple:
Join Andrew Barber, creator of the Chicago-based music website and blog "Fake Shore Drive," as he talks about his journey from aspiring music journalist with no connections to one of the most influential music bloggers in the world. Andrew will also talk about how his site – founded in 2007 – promotes hip-hop culture in Chicago and beyond.
Andrew Barber of Fake Shore Drive
Tuesday, September 22, 2015, 6:00 p.m.
Apple Store, North Michigan Avenue
679 North Michigan Avenue
Chicago, IL