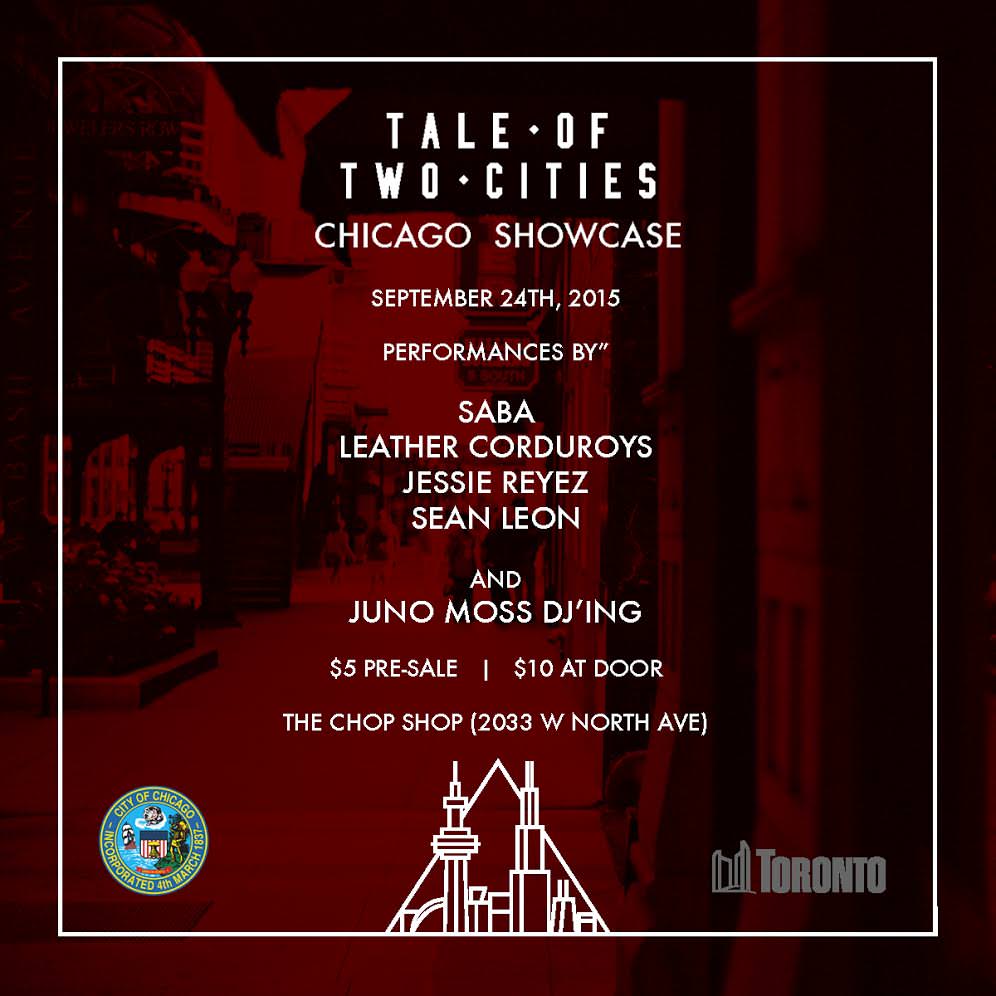 We've partnered with the City of Chicago and the City of Toronto for the first annual Tale of Two Cities Chicago Showcase, which takes place on September 24th in Chicago at Chop Shop. If you didn't already know, T Dot and Chi City share a common bond as global sister cities.
We will be showcasing two Chicago acts, as well as two acts flown in from Toronto to participate. Representing the Chi will be Saba and Leather Corduroys (Joey Purp & KAMI), while Jessie Reyez and Sean Leon will be holding it down for Toronto. The goal is to engage the youth in both cities, and spread awareness of each other's local music scenes. Toronto and Chicago are both global cultural leaders, and are arguably two of the hottest markets for music at the moment, so it's only right we showcase what's next.
Toronto and Chicago are helping fund the event, and are making it cheap for all to attend ($5 advance, $10 at door.) The event generates employment opportunities where artists, promoters, DJs and music industry workers in both cities can gain revenue. It's also a dope way to showcase Toronto artists to the Chicago market and vice versa (this event will be happening in Toronto as well.) This is only the beginning of the Tale of Two Cities program, so don't miss out on our official kick off event on September 24th. Trust us.
Tickets are available right here, right now. 
Tale of Two Cities Chicago Showcase

Saba
Leather Corduroys
Jessie Reyez
Sean Leon

DJ: Juno Moss 

The Chop Shop (2033 W North Ave)

$5 presale + $10 at door

Doors: 9pm

Age: 18+
However we do have two pairs of tickets to giveaway today. Hit the jump to find out how to win.
To win, you must have the best answer to the question below, and tag me (you must follow me so I can DM the winner) with the hashtag #FSDGiveaway. @fakeshoredrive must be included in your tweet to win.
Why do you deserve tix to the Tale of Two Cities Showcase?