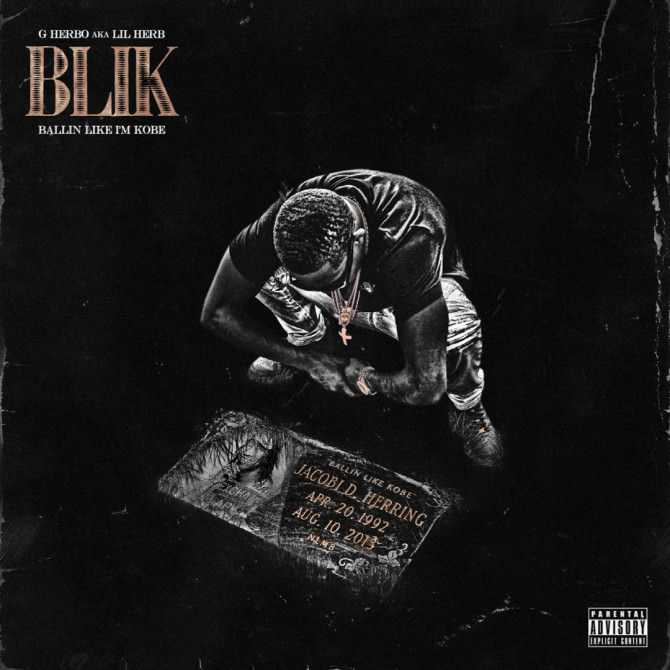 Congrats are in order for Lil Herb, officially known as G Herbo from this point on, for inking a deal with Cinematic Music Group. That's right — G Herbo has officially signed with Cinematic.
In partnership with Machine Entertainment and Herb's own imprint, 150 Dream Team, Cinematic will be releasing the long-awaited Ballin Like I'm Kobe (which you can check out the official artwork for above) mixtape from Herbo soon, as well as his debut album next year.
Jonny Shipes, founder of Cinematic Music Group, had this to say to XXL:
"Ive been a fan of Herb since I first heard Welcome To Fazoland," he said. "The name of the company is Cinematic because whoever, whatever type of artist that can paint that picture, whether it be street music or conscious music, whatever it is, reggae, he's going to paint a picture that's cinematic via the music. I think with Herb, I feel like I'm walking the streets of Chicago with him when I listen to him. Aside from him being a really dope rapper, storyteller and vivid painter, the youth fucks with him super hard. I have been in talks with Machine Entertainment and basically we just kept talking. I went down to Chicago, I had Herb at SXSW at the Smokers Clubhouse and it just made sense. We kind of like worked a little bit on a trial period, trying to get it together and now it's finalized and I'm excited. I think we're going to do some special shit with him."
In honor of the announcement, Herbo decided to release a video for the DP-produced "No Limit," which is set to appear on Ballin Like I'm Kobe and can be watched directly below.
Ballin Like I'm Kobe is set to drop sometime later this month, so stay tuned for that. You can also expect to see Herbo on this year's edition of the Smokers Club Tour. Awesome, right? Much congrats Herb!