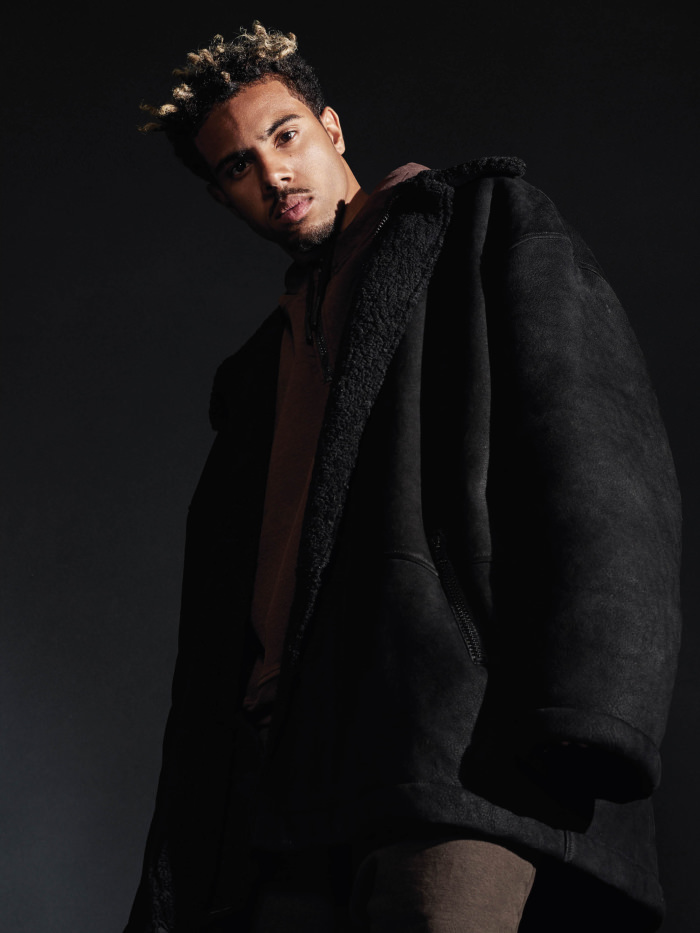 Photos by Sloan Laurits.
'Ye brings it home for the Yeezy Season 1 spread in the first CR Men's Book by tapping Vic Mensa, Tink and Holt to model his debut adidas line alongside Fetty Wap. According to CR Fasion Book, all four of the artists were hand-selected by 'Ye because they 'embody the fearless spirit' of his Yeezy Season 1 collection.
"Tattered and torn but not distressed," is how the 22-year-old Chicago-born musician Vic Mensa describes his personal style. These adjectives and this qualification could also apply to YEEZY Season 1, Kanye West's debut collection for Adidas Originals, which the designer posits as a brave new paradigm for clothes—the fashion equivalent of the iPhone. But more than just glossy technology, the YEEZY collection channels savage grace and complex character—outsider qualities shared by four young musicians chosen for this portfolio by West himself.

Three of them call the Windy City their birthplace and home, a fact evident in a sound that's emotionally exposed and a voice that's socially aware. "For some reason when I'm in Chicago," Tink says, "my music feels more like my original sound—unfiltered and raw." The 20-year-old, whose 2015 hit "Million" references the late icon Aaliyah, describes herself as an old soul, mature beyond her years, who as a kid watched The Jeffersons and Soul Train with her father. "You grow up quick coming out of Chicago," she says. "You go to school and you see friends and over the summer they pass—just reckless violence. You become numb to it and it gives you a tough skin."
Take a look at shots of Tink and Holt from the shoot below and be sure to read the full CR Men's Book piece right here. Yeezy Season 1 will be available at retailers soon, so be sure to stay tuned.