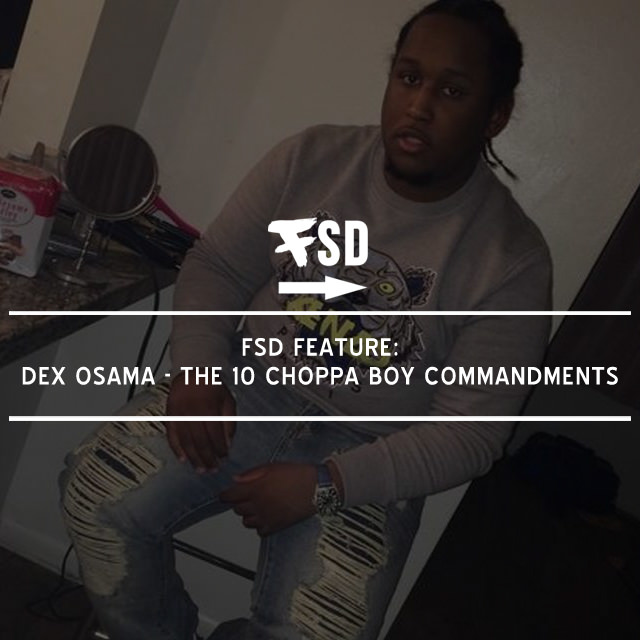 Words by Taylor Greer
While most of the world likely caught wind of Dex Osama after he was tragically gunned down in Detroit last month; his hometown had been witnessing a star on the rise for quite some time. Detroit was beginning to get behind Dex and his Choppa Boy movement, and it was only a matter of time until the industry at large would recognize and appreciate his raw talent.
Some in Detroit believed Dex was on his way to becoming the "Detroit Biggie" — but with an attitude. Well, one thing is for sure: Biggie had Brooklyn behind him and Detroit had Dex's back. So I find it appropriate that I call this post the "10 Choppa Boy Commandments" — a 10 song collection of Dex's best moments during his short career. He will be missed dearly, and it's a shame the rest of the world never got a chance to hear his greatness. May his music live on through this 10 essential song list we put together.