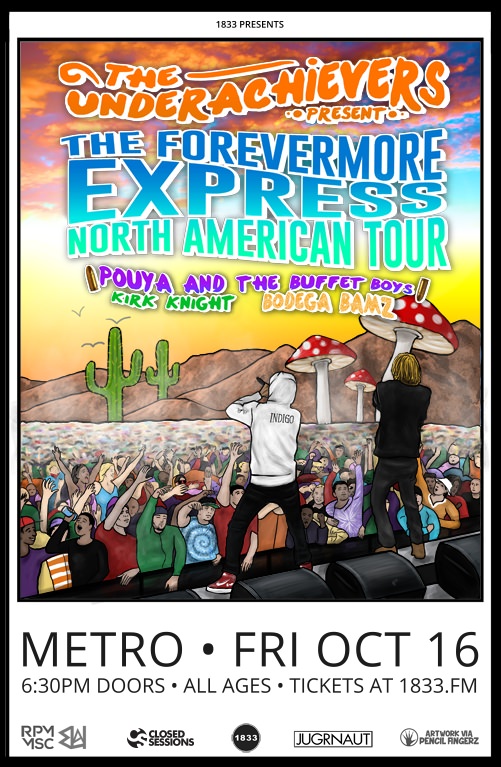 Tonight, The Underachievers hit Chicago for a show at the Metro. It's an all ages affair and doors open at 6:30. However, we've partnered with 1833 to giveaway one pair of tickets to this eve's event.
1833 presents

THE UNDERACHIEVERS
Forevermore Express Tour

Along with
POUYA AND THE BUFFET BOYS
KIRK KNIGHT
BODEGA BAMZ

METRO
FRIDAY, OCTOBER 16TH
DOORS AT 6:00 PM | ALL AGES
However we do have one pair of tickets to giveaway today courtesy of the good people at 1833. Hit the jump to find out how to win.
To win, you must have the best answer to the question below, and tag me (you must follow me so I can DM the winner) with the hashtag #FSDGiveaway. @fakeshoredrive must be included in your tweet to win.
Why do you deserve free tickets to this show tonight?