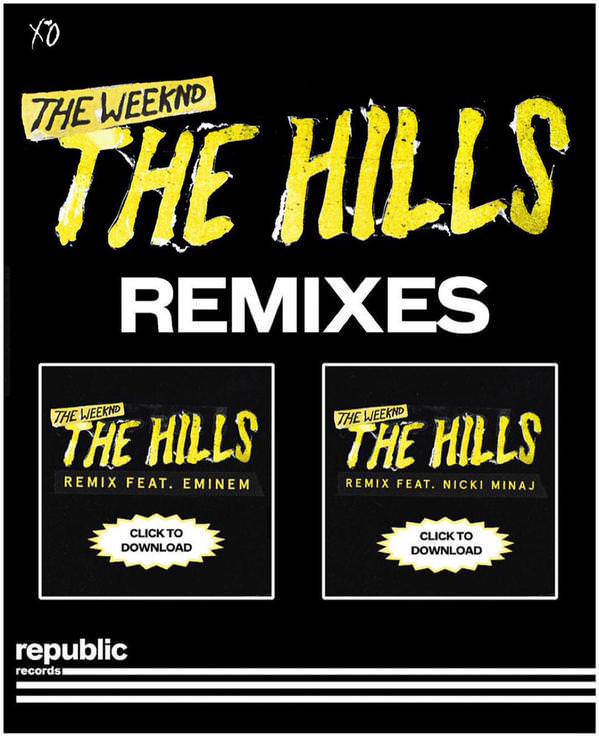 As if this song couldn't get any bigger. Sheesh. It just got massively more massive with Weeknd's announcement tonight that the there are not one, but two, official remixes of "The Hills" featuring both Eminem and Nicki Minaj. Two of the biggest rappers of all time on arguably the biggest song of the year? Yeah it happened.
While we don't know when Nicki's remix will impact, Eminem's has just hit the internet and can be streamed via Apple Music right now. We've gotta tip our hats to Mano and all of the success he's encountered with this record. He's inspiring the city with this one. If you don't agree, then go stand in a corner somewhere. You can't sit at this table. Ha!
Stream Eminem's remix right now and be sure to purchase when it impacts at midnight.
Update: Now with the Nick Minaj version as well. Stream both now.