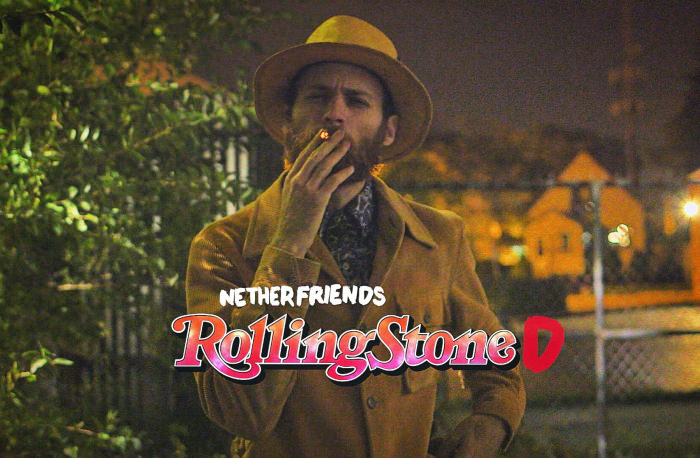 Directed by Jude Appleby of 119
Recognize, he's a rolling stone. Err, rolling stoned. That's Netherfriends for you. And one night while working (and living) at a screw factory in Chicago b.k.a. 119 Studios, he and Jude of 119 connected to film this video on a whim. It wasn't planned. It wasn't set up. It just happened. Which is the best way to happen. I believe Netherfriends spends most of his life like this. Ha!
So enjoy the world premiere of Nether's "Rolling Stoned" video. Burn one if ya got one. Blues Trap is on the way.