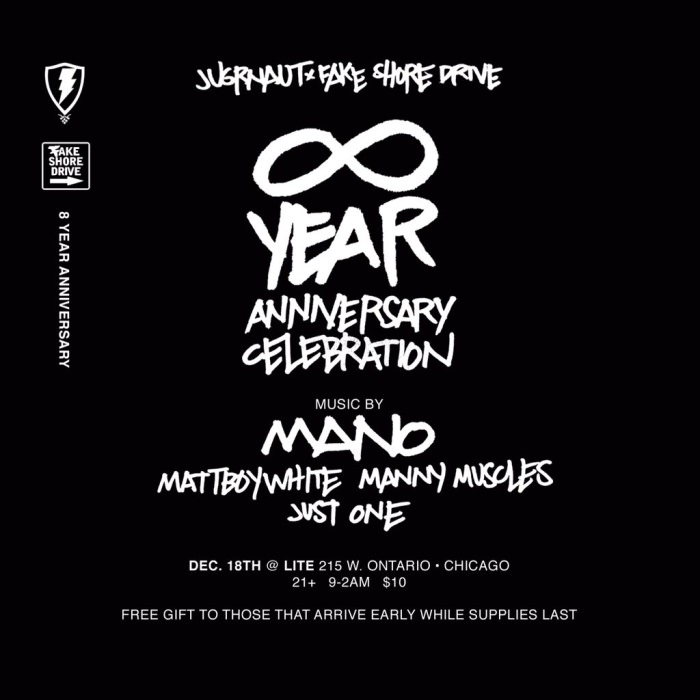 Like we always do about this time..
On Friday, December 18th, Fake Shore Drive and Jugrnaut will be coming together for our third annual anniversary celebration. Yup, it's that time of the year again! This time around, FSD and Jug will be celebrating 8 years in business and you can celebrate with us at LITE Chicago on December 18th from 9pm until 2am.
Just One, Manny Muscles, MattBoyWhite and Mano will be providing the sounds for the night and as always, there will be plenty of free merch (while supplies last, of course) for everyone who arrives early. We've hit capacity pretty quickly at the past two parties, so please get there early — can't stress that enough. This year's anniversary celebration is 21+ and there will be a $10 cover at the door, so be sure to keep that in mind.
Fake Shore Drive + Jugrnaut 8 Year Anniversary Celebration

LITE Chicago – 215 W. Ontario

December 18th / 9pm – 2am / 21+ / $10

Music by Mano, MattBoyWhite, Manny Muscles & Just One
Got it? Good. See you there!