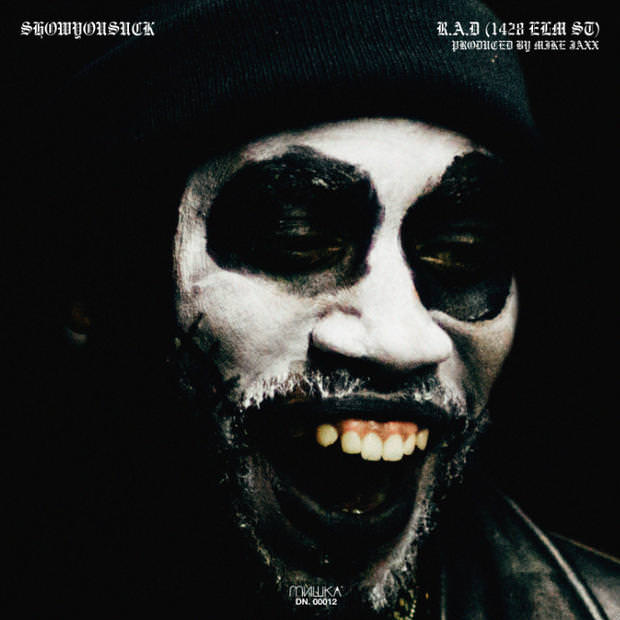 Produced by Mike Jaxx
Halloween over? Who cares. Everyday's Halloween when you're ShowYouSuck. No Keith Cozart. And today he gets back to work on RAD (1428 Elm Street). Take a walk on his block where your wildest fantasies come to life. Seriously. Jaxx and Show back again over this heater — enjoy it below.
Artwork was handled by Churro, and he snapped.
https://soundcloud.com/bloglin/showyousuck-rad-1428-elm-st-prod-mike-jaxx