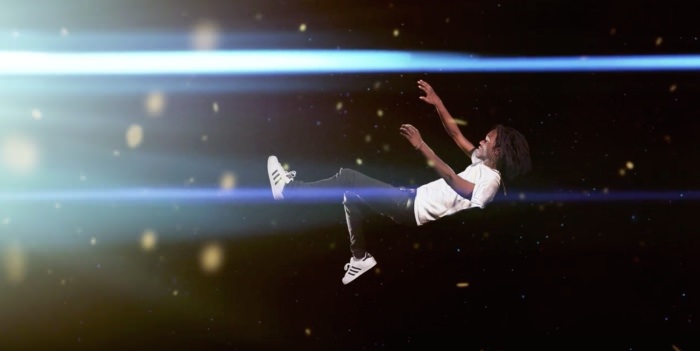 Directed by Caves of Heart of the City TV. Cinematography by Yakub Films. Animation by Tom Vin.
Are you still down for me now? Saba has had a crazy past few weeks. He's been on Colbert with Chance, rocked an FSD/RBSS show in Austin, showed up on songs with Noname Gypsy, and today he drops off one of the best videos of his career with "Timezone/Whip (areyoudown?)" It's truly out of this world — from floating in space, to whipping through the cornfields with a beautiful gal — he's covering all bases.
The video just premiered via Noisey, where Saba talked about his recent moves, Lupe Fiasco's influence, and how this video shall close out the ComfortZone era. Oh, CZ we hardly knew ye.
Time travel with this great split clip below. And also, be sure to attend Saba's headlining show at Chicago's Abbey Pub November 21 with Noname Gypsy, Ravyn Lenae, Monte Booker and Smino. Details are below and tickets are here.