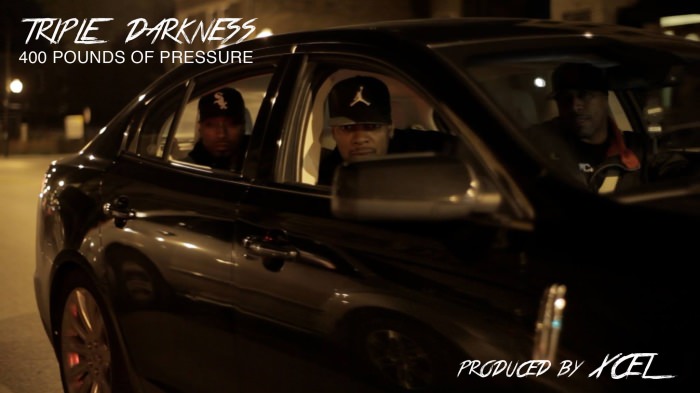 Produced by Xcel. Directed by Dawreck & Reese Mac.
Oh wow, I didn't see this coming. But then again, you gotta expect the unexpected with Triple Darkness. And after many years, the group returns from a rather lengthy hiatus with a new Xcel-produced track and video, "400 Pounds of Pressure."
Pressure, pressure, pressure cooker. TD takes it back to the dark depths of the Westside with this absolutely haunting new release. Can you withstand the pressure? Doubtful. Enter the return of TD below.