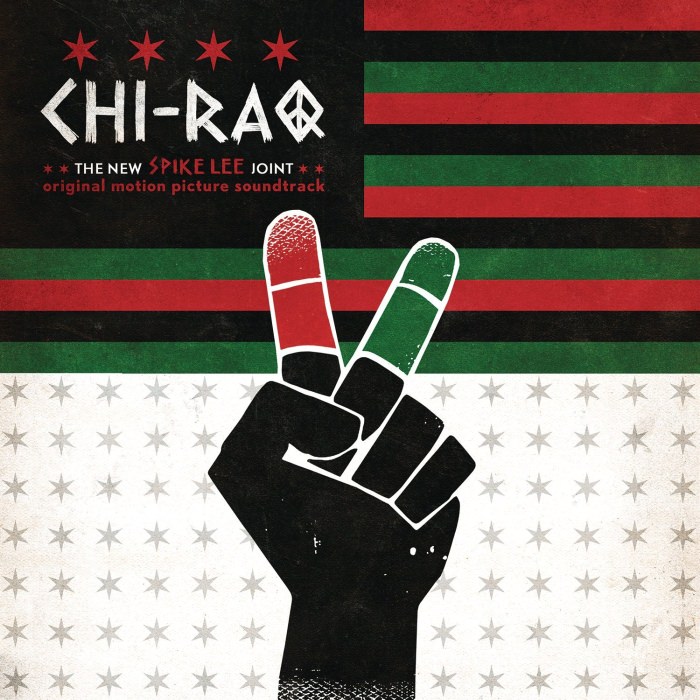 Spike Lee's controversial film, Chi-Raq, lands in theaters in two days. Friday, December 4th is d-day, and the first time the picture will be open to the public. It's also the day that the soundtrack will be hitting stores and fine digital retailers.
There's been a shroud of secrecy surrounding the soundtrack ever since DJ Slugo was accused of taking money for submissions back in May (read about that here.) Since then, dozens of local artists have claimed involvement, and today we can finally see who made the cut as the official track list has been released.
R. Kelly, Tink, Jennifer Hudson, Sasha Go Hard, Eryn Allen Kane, Nick Cannon and Kid Ink all show up to bring the 13-track project to life. Click below or bridge to see who and what made the cut.
1. Nick Cannon – Pray 4 My City
2. R. Kelly f/ Tink – Put The Guns Down
3. Mali Music feat. Jhené Aiko – Contradiction
4. Bruce Hornsby and the Noisemakers feat. Eryn Allen Kane & Sasha Go Hard – Born In Chicago
5. Mali Music – Sit Down For This
6. Sam Dew – Desperately
7. Treasure Davis feat. Kid Ink – Simple
8. Kymm Lewis – I Want To Live
9. Nick Cannon – My City
10. Kevon Carter – WGDB
11. Sophia Byrd – I See The Light
12. Cinque Cullar – All Power
13. Jennifer Hudson – I Run