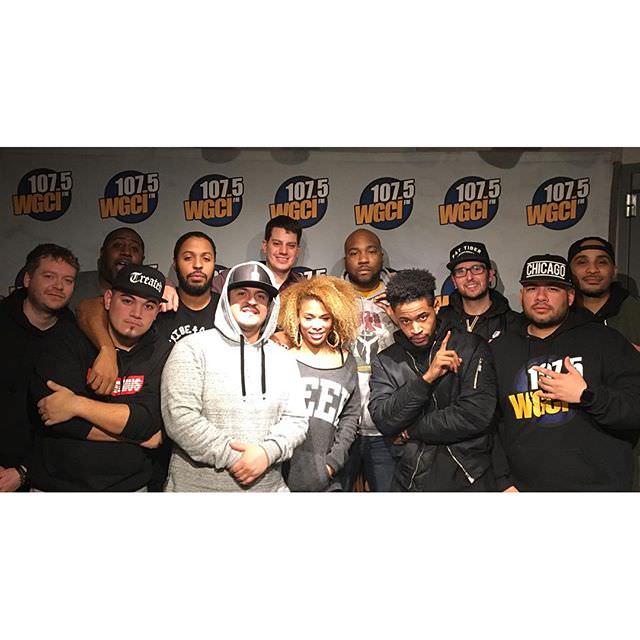 The City of Chicago was shaken to its core earlier this week after losing the legend Timbuck2 to his battle with renal cancer. It was a tragic loss, and one that was felt across the world — not only Chicago. The world lost a friend, a brother, a son and one of the best DJs to ever grace the tables.
To celebrate the life and legacy of the man born Timothy Jones, WGCI's DJ MoonDawg assembled a group of friends, colleagues, family and associates to speak on the memory of Timbuck2. He touched a lot of lives, and some of Chicago best and brightest showed solidarity by speaking about him live on-air. There was a lot of love in the room, and it was great to see just how many people loved and respected him as a man and professional.
Twista, Shareeff Williams, Mano, DJ RTC, Boi Genius, GLC, Happy, John Seyferth Connie, Ruben Trejo, Demo Salazar and Rich Lomax were all in-studio to chat. While The Twilite Tone, Lupe Fiasco and Chance The Rapper called in to express condolences.
It's over six hours of audio and commentary, sprinkled in with some of Tim's most classic WGCI mixes and hot takes, so no streaming service could handle the bandwidth. However, for a few days, MoonDawg has made the entire episode available for download.
DOWNLOAD THE FULL EPISODE HERE
Also, hit the jump for details on the #Timbuck2Forever event next Tuesday at Metro. Great DJs and artists will all be on deck, with all proceeds going to Tim's family. Get tix here. More details to come…