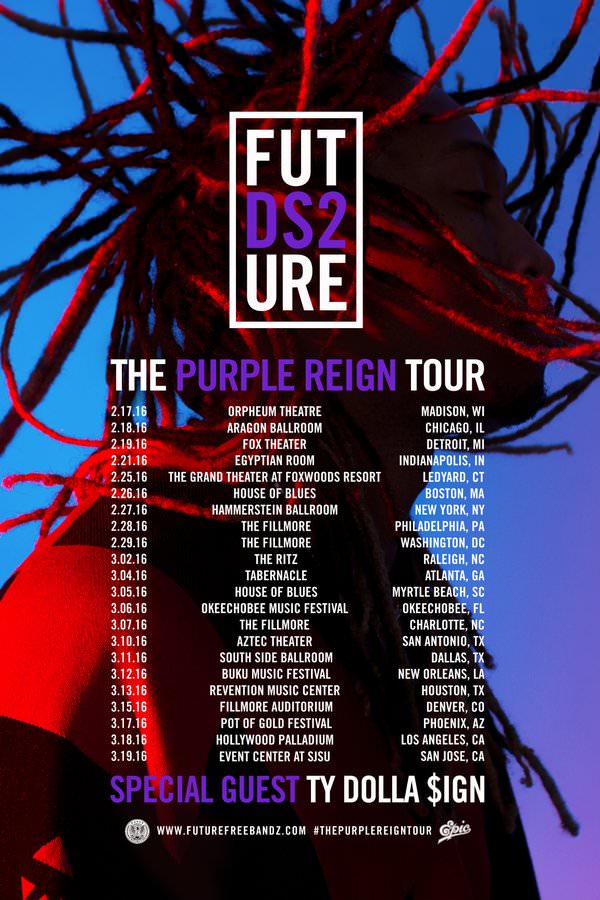 We're happy to announce that we're joining forces with Live Nation for the Chicago stop of Future's Purple Reign Tour, which was just announced moments ago. Future, with Ty Dolla $ign in tow, blow through Chicago on February 18th for the second spot on the tour, and will be descending upon the Aragon Ballroom. Purple reign, indeed.
Pre-sale begins tomorrow, and we'll have a special code for you right here on FSD so you can grab your tickets early and ahead of the pack. Trust that you'll wanna get these early. This show will be insane.
In celebration of this monumental occasion, we've put together a Future playlist on Spotify to prep you for the big day. That day being February 18th. Purple Reign is coming. Are you ready? Check back tomorrow for the FSD pre-sale.