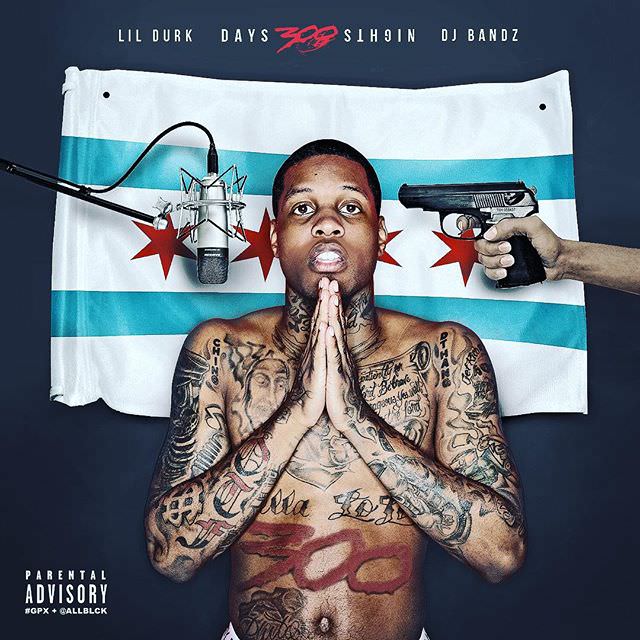 Six months ago, Lil Durk dropped his Def Jam debut, Remember My Name, which in my opinion was very underrated. Unsatisfied, Durk has taken it back to the streets for his brand new mixtape 300 Days 300 Nights, which Durk claims is a return to form.
The mixtape, which is due out on December 15th, features 18 new tracks, the bulk of which were produced by C-Sick (!!). Young Dolph, DeJ Loaf, Hypno Carlito, Meek Mill and Bump J all make appearances. Don Cannon and DJ Bandz handle hosting duties.
I'm not gonna lie, this looks like an insane project — one I'm very much looking forward to. Durk and C-Sick? Forget about it. Check out what you can expect below.