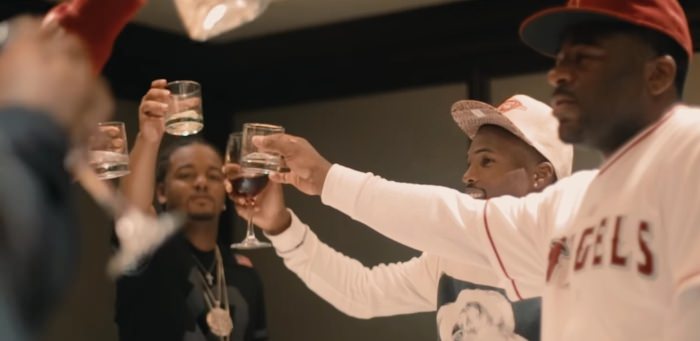 Directed by Jerry Productions. Produced by Helluva.
Payroll and Quis' collabo project, Billboard Brothers, is pretty great. I've been calling for these two to link up for a joint project for over a year now, and this past Sunday they made my dream a reality. Up and out of the blue at that. No warning, no teasing. They just hit us upside the head with it. And I appreciate that. Bravo, fellas.
My current favorite is the addictive "Strap On My Lap," but I'm also partial to the "Intro" because underrated producer Helluva flips one of my favorite early-era Cash Money tracks "Millionaire Dream." If you've never heard that one, I suggest you give it a look right now. I swear these guys are playing to my tastes, and again, I appreciate that.
Today, they got down with Jerry Productions for the boss-like video for the intro. Break bread with the Don's below. Cheers!